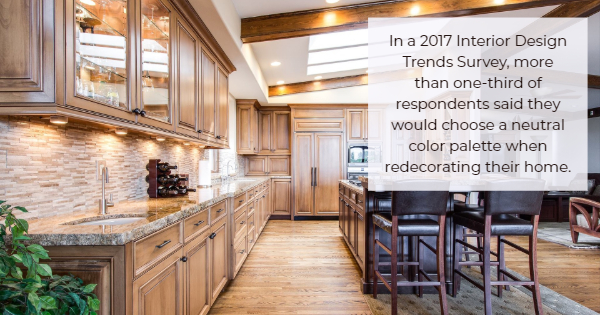 According to interior designers, it's wise to update the decor of your home every five to 10 years. In a 2017 survey by Interior Design Trends, over 33% of individuals responding replied that when they redecorate, they would select a neutral color palette.
Besides neutral colors, another aspect of home decor that has stood the test of time is Mission style furniture. Here are three reasons why it's timeless.

1. High Quality.
Mission style furniture, otherwise known as Arts and Crafts style or Craftsman style furniture, was developed out of boredom with overly ornate Victorian style decor and out of displeasure with the poorly made mass-produced pieces that were created as a result of the Industrial Revolution. This led to the production of high-quality, handcrafted pieces with simple, durable construction.

Because the craftsmen creating these furnishings were adamant about using only the highest quality of hardwoods and fastening pulls and knobs with longevity in mind, your Mission furniture is built to last a lifetime and can be passed down in your family for generations to come.

2. Customization.
If you're dreaming of beautiful Mission style living room furniture or a lovely Mission style bedroom set, you can have these and other pieces custom-made to fit your lifestyle and individual taste. The type of wood that is used to craft them also gives each piece a different look.

If you love Mission style pieces but are concerned that they will look too dark and heavy in your home, The Mission Motif has the solution. Custom upholstery sofas and chairs for sale will soften the look. In addition, the contrasting fabric and hardwood will make your unique Mission pieces stand out even more.

3. Versatility.
Mission style pieces have clean lines and few adornments. Because of this, they work well in homes having a modern feel, yet they are also a great choice for decorating a Craftsman style home.

The durability, individuality, and versatility of Mission style furniture is truly timeless, and by decorating your home with rugs, furnishings, and chairs for sale, you and your family will enjoy these classic pieces for many generations.