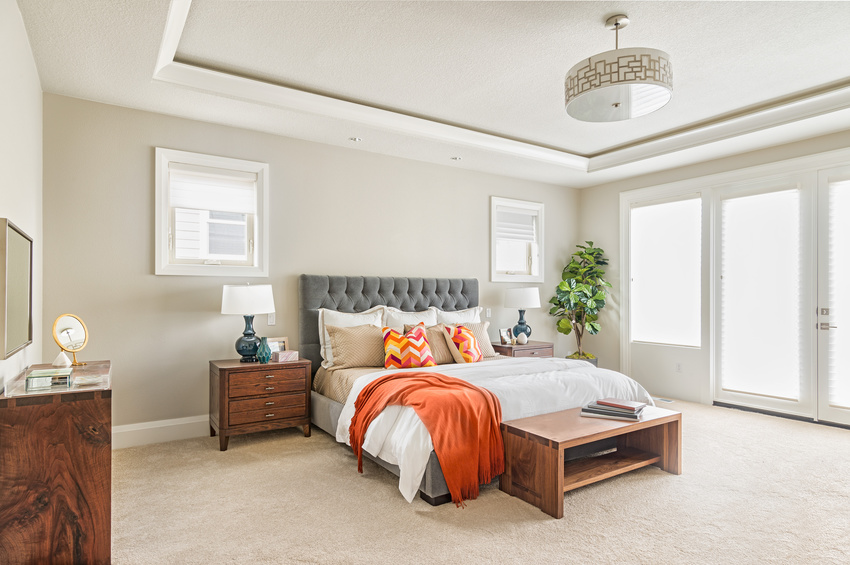 With summer almost coming to a close, it may be time to give your bedroom a facelift to go with the changing seasons. Interior designers recommend updating your rooms' interior and furniture at least once every 10 years. Most folks, however, do a room revamp after only five years, which is even better. The bedroom, particularly bedroom furniture, is a great place to start your house renovation.
This piece will guide you on a few essential furniture pieces, from the right bedroom set to a proper mission rug, to complete your bedroom
Essential Bedroom Pieces You Shouldn't Miss
A bedroom set and a bedside lamp is always a great place to start, but there are other essential bedroom pieces most homeowners overlook. Here are a few essential items your bedroom urgently needs.
• A Bed
The bed is the main highlight of any bedroom, and as such, should be given the attention it deserves. You should take your time when selecting a bed for your room because it forms a crucial part of your bedroom's décor. Sizing is always an important factor since it will determine your overall comfort and freedom when you sleep. Going very large, however, is not recommended since it could take up valuable space for other bedroom pieces and limit your mobility.
A bedroom set is always great for adding a bit of flair, as long as you match it to your bedroom's décor. Getting a good bedroom set is, just as important as finding the right bed, so you should also take your time when selecting one.
• A Bedroom Dresser
A bedroom dresser is a bedroom must-have, especially for the ladies. It's an ideal place to help you put on makeup and store them safely afterward. You can also organize various items and toiletries in the drawers on your dresser, so you can easily get them when you need to. The mirrors on a dresser are always an aesthetic boost that can enhance the look of your bedroom, so you should focus on the mirror when choosing a bedroom dresser.
A good dresser can also double as a desk, or a surface where you can organize documents or files when your desk is cluttered. Since a dresser is a bedroom highlight, ensure you keep it organized and tidy.
• A Bedside Table
A bedside table is a bedroom essential that has many versatile uses. The bedside table is a great place to place your nightly essentials like your glasses, water, and medication, to name a few. It makes it easier to get stuff at an arm's reach than going to the bathroom for the same items. Bedside tables are always a plus for any serious homeowner.
• A Nightstand
If a bedside table is not what you'd like, then a nightstand is the perfect substitute. A nightstand ensures you're well-stocked for the whole night for uninterrupted sleep. They work just as well as bedside tables and can greatly elevate your bedroom aesthetic. As a rule of thumb, always get a nightstand that matches your bedroom set, so your bed seamlessly matches with the nightstand. A lovely lamp always works great with a nightstand, and can also help you sleep better.
• A Chair or Couch
A couch or chair may seem unorthodox for the bedroom, but these pieces add color to your bedroom. It's a great place to relax and finish up some work before changing into your pajamas. Your friends and family will also have a place to sit when you're picking out clothes or putting on your makeup. It can also act as a second bed for your pet if you allow pets on furniture.
Furnishing your bedroom is one of the greatest joys in life, so make sure you enjoy every moment of it. If you have these five essentials on lock, then you can comfortably say your bedroom is complete.