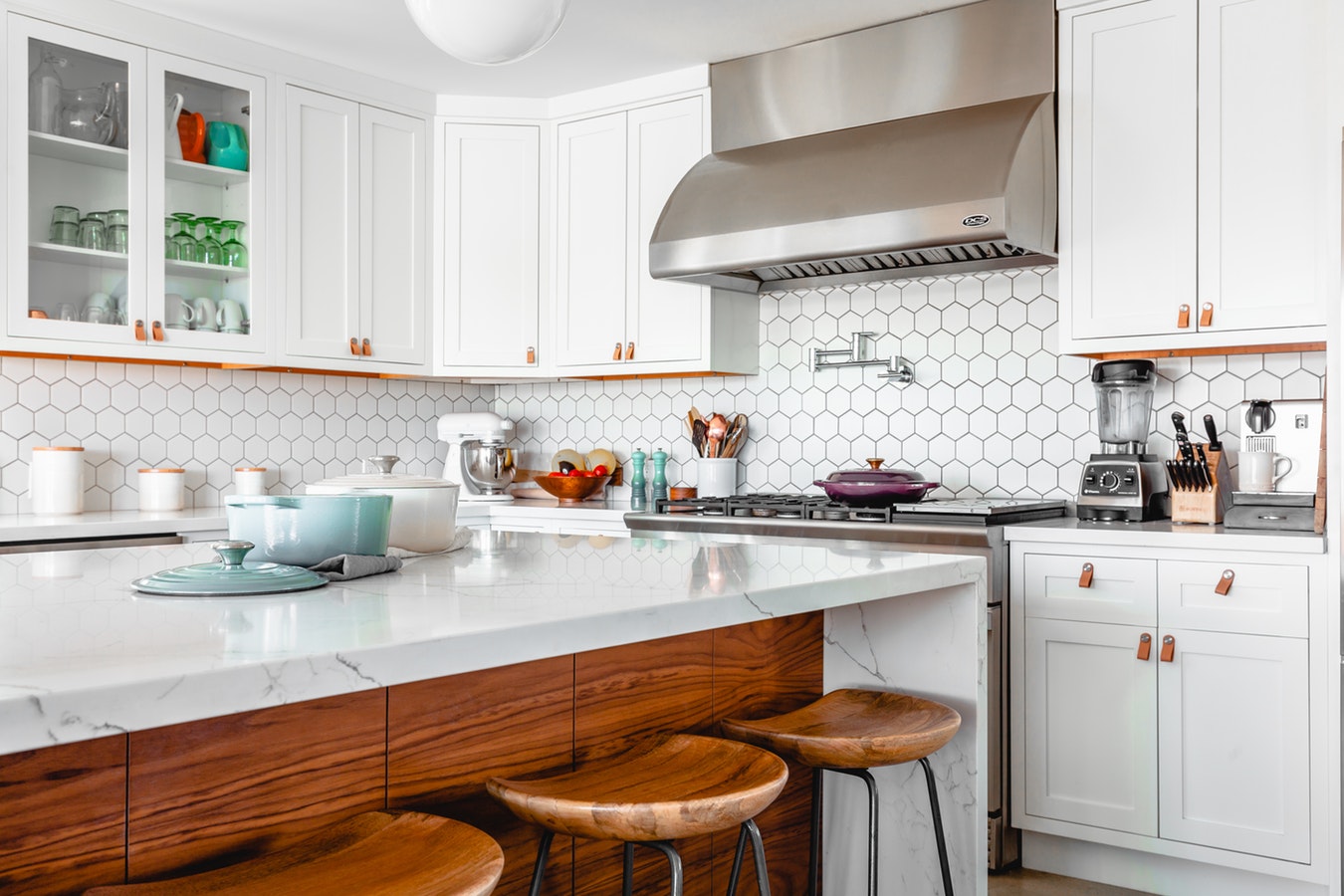 Interior remodels are the cornerstone of seasoned home ownership. After all, homes are furnished to reflect the style and needs of the owner, which will change over the years as new trends in furniture and decor arise. This might be why most interior designers recommend you shift things around every five to ten years.
Furnishing a home with mission style furniture will help maintain that unique and upscale look over decades. If you're looking to upgrade a living room or parlor, you can swap a boring upholstered loveseat for a craftsman style brushed leather sofa. Add ambient lighting with vintage stained glass sconces instead of porcelain table lamps. Even a computer desk can be upgraded -- replace it with a handcrafted corner office suite.
A common mistake made by homeowners during a remodel is forgetting to upgrade the outside of their home, including lawn and garden areas. Fortunately, mission style decor can enhance the exterior of your home, too. Enhance your home's exterior with rustic porch lights, handmade rope swings, and stained glass windows. Take advantage of natural light and utilize outdoor furniture to frame the appearance of your home and add curb appeal to your property.
Entire rooms of ordinary furniture can be replaced with high-quality wooden pieces. The possibilities are endless, and with proper maintenance, mission style furniture collections can be passed down for generations. Whether you are remodeling an existing property or purchasing additions for a second home, there are a few steps you can take to make your search for beautiful high-end furniture easier.
The first rule, of course, is to purchase high-quality furniture from a vetted craftsman furniture dealer. If possible, it's a good idea to visit the furniture dealer's storefront location to verify the quality of their pieces for yourself. You should also inspect the wood type, finish, and structure of hardwood furniture to ensure they match the pieces that are already in your home. Make sure exterior furniture, such as rope swings and patio furniture, are made to withstand variable weather. This includes moisture, dry heat, and cold.
If you are shopping with an online furniture dealer, take time to read reviews of their furniture quality, delivery, and customer service. Since you can't see the furniture in person, note the dimensions of each individual piece to ensure it will fit in the intended area of your home. There's nothing worse than discovering the 48" wide sofa table you ordered won't fit against the 44 inches of wall you intended it for.
The next step in your mission style remodel is to consider practicality. If your home already has wood flooring, or you plan to install wood flooring during the remodel, consider laying down area rugs in large rooms. A rustic area rug will not only add contrast and depth to your living space, but it will also protect your floor against damage caused by wooden furniture legs. The electrical outlets and light switch covers in your home suffer regular wear and tear over the years, and worn covers can be an electrical hazard. Upgrade light and outlet covers with craftsman wood or copper plates. Remember to upgrade doorknobs, window frames, and overhead lights while you remodel your home with mission furniture.
Last but not least, channel your inner designer and think about how you'd like your home to look in the end. High quality craftsman furniture is sturdy and broad, but there's a lot of variability in style and appearance. For instance, knotted rugs come in a variety of colors and patterns; they can add texture to a room or bring contrast to your color scheme. Look for a wood-framed two-person rope swing for your lawn or terrace. A custom rope swing is a much needed accent to any home garden, and removable cushions make for a dynamic style that you'll be satisfied with for a lifetime.
As you're selecting the perfect hardwood craftsman pieces for your home, consider the many possibilities to create a trendy and long lasting living space. Treat each room as its own and select furniture that gives the space symmetry and a comforting ambiance. Having furniture custom made is a great way to ensure it will enhance a room to your desire. If you are remodeling a whole room or house, look for a furniture vendor who sells entire handmade mission-style furniture sets.