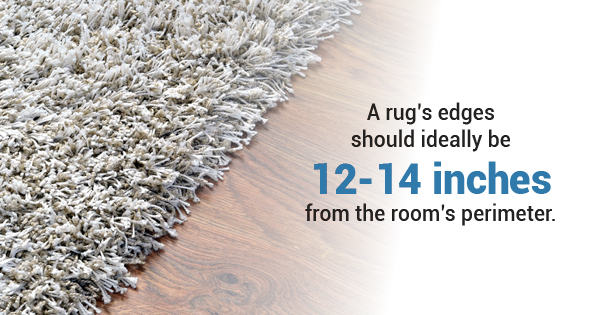 If you buy a cheap rug at your local home goods store, chances are, vacuuming and an occasional shampoo are all you need to keep the fibers moderately clean. However, high-quality rugs deserve special treatment, especially if you want them to last. Some high-end area rugs are made with delicate fibers that can be damaged by a regular vacuum while certain steaming methods can damage materials like wool.
If you want to clean your rugs without damaging fine materials, use the following housekeeper's guide:
Spot Clean Stains
Though try as we might to keep wine, food, and other materials away from nice rugs, spills happen. To prevent a stain from setting in, clean spots and spills as quickly as possible. Be sure to use cleaning methods that are appropriate for the unwanted substance. For example, clean wine and coffee with dish detergent, water, and vinegar. For fatty stains, like butter or gravy, try a dry-solvent spot cleaner for carpets. Research the best methods for your unique stain and act quickly to protect your rug.
Rotate Your Rug
Over years or even months of use, rugs can begin to wear because of their location. Foot traffic, heavy living room furniture, and exposure to sunlight can all cause patterns of discoloration. To keep it looking smooth and even in color, turn the rug every six months. Keep in mind that an area rug's edges should be 12 to 14 inches from the room's perimeter; this prevents the edges from crushing against the wall as it shifts with day to day use. Rotate the rug and position it carefully to preserve its appearance.
Vacuum Carefully
While regular rugs can be vacuumed many times without concern, the best way to keep fine wool rugs in good condition is by vacuuming only twice a month. Over-vacuuming can pull out natural wool fibers and does little to keep the rug clean. Try to find an adjustable vacuum that allows you to reduce the intensity of the suction and has a removable beater bar. Too much suction or pulling will quickly cause your expensive wool rug to become fuzzy, shaggy, and unattractive, so be mindful of how you vacuum. Try shaking the rug clean instead and remember to never steam a wool rug!
Call Professionals
When in doubt, call a professional carpet cleaning service. Professional cleaners will work around your tables, bedroom furniture, and other belongings to clean rugs and carpeting without any damage. After all, you purchased a high-quality rug to beautify your home; as such, it deserves high-quality treatment!
If you're looking for beautiful hand-knotted rugs made from 100% New Zealand wool, contact The Mission Motif today! We have a huge selection of English Arts and Crafts, Prairie, and Celtic Revival rugs to bring beauty and simplicity to your space.